Estalagem St Hubertus foi pauta no site Viajar Pelo Mundo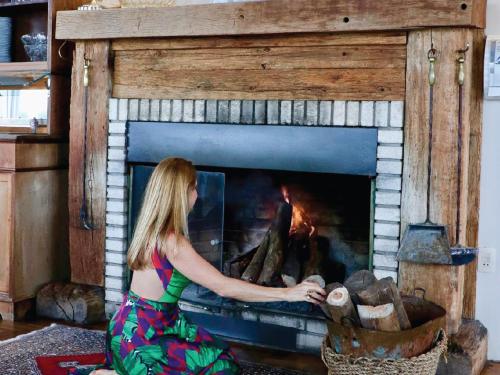 "A Estalagem St. Hubertus é puro luxo. Basta dizer que é membro da Associação de Hotéis Roteiros de Charme e fica em frente ao Lago Negro, um dos principais cartões-postais de Gramado. Um lugar sossegado, perfeito para uma caminhada por trilhas repletas de hortênsias, um pic nic ou um passeio nos tradicionais pedalinhos com formato de cisne. O lago pode ser visto da sala do café da manhã, da piscina coberta e da sala da lareira. Paz, aconchego e natureza você terá à vontade, além de um serviço impecável."
Clique e leia a matéria completa.
Festa da Colônia de Gramado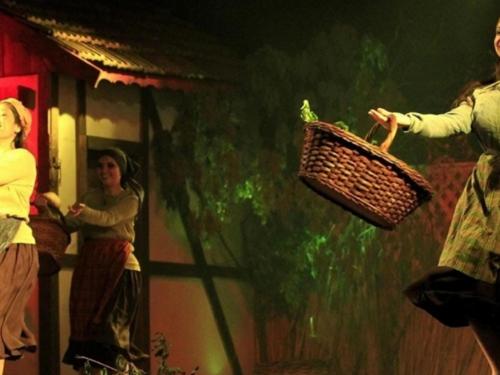 Entre os dias 19 de abril e 6 de maio de 2018 acontece a 28ª edição da Festa da Colônia de Gramado. O tradicional evento resgata as raízes da cidade e de seu povo, através da gastronomia e cultura.
As influências da colonização alemã e italiana surgem nos pratos típicos, nas danças, apresentações culturais e até mesmo em bebidas locais. No evento podem ser apreciadas comidas caseiras, feitas em fornos à lenha, pães, cucas – tradicional pão doce alemão – quentão, uma bebida feita com vinho e consumida quente, muito conveniente nos dias frios da Serra Gaúcha, e muito mais.
O evento possui ampla programação cultural e um atendimento único, feito pelos moradores do interior da cidade. Além da presença da corte do evento, rainha e princesas caracterizadas com roupas de época.
A Festa da Colônia de Gramado acontece no Centro de Feiras e Eventos Expogramdo, a apenas 1,7km de distância da Rua Coberta. A entrada é gratuita.
Feira Feito em Gramado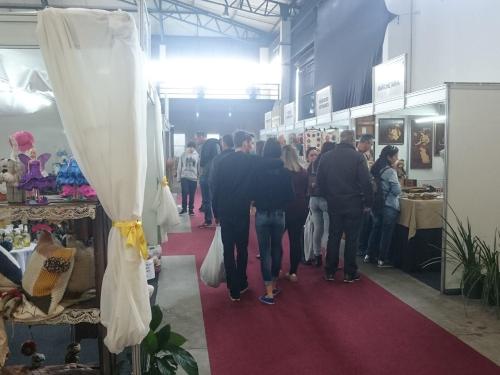 Paralela a Festa da Colônia de Gramado, entre os dias 19 de abril e 6 de maio, a feira reúne artesãos e comerciantes da cidade em uma exposição especial. No local, o visitante encontrará presentes, lembranças, decorações, artigos de lã e couro, entre outros.
A feira é uma extensão da Festa da Colônia e assim como o evento principal valoriza a mão de obra local. Os expositores mostram ao visitante todos os detalhes de Gramado em sua essência, com produtos locais.
Uma maneira de levar um pedacinho de Gramado para suas casas.
O coelhinho está chegando...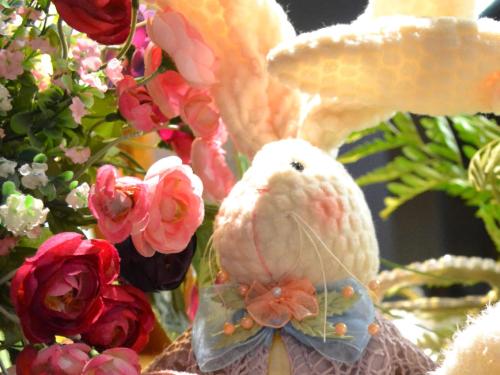 No domingo de Páscoa pela manhã o coelhinho fará uma visita a Estalagem St Hubertus, estará aguardando a todos na sala da lareira!

Reserve e aproveite!
Programação Páscoa em Gramado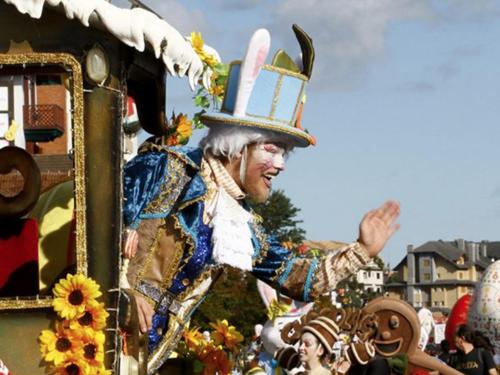 De 16 de março a 8 de abril
Aproveite para conhecer Gramado durante esta data encantadora! Veja a programação da cidade para os próximos dias.
25/03 – 9h30min – Procissão de Ramos
30/03 – 20h – Procissão dos Passos
Sábados e Domingos – 16h – Paradas de Páscoa. Em março nos dias: 18, 19, 24, 25 e 31. Em abril nos dias: 01, 07 e 08.
Quinta a domingo – Na Rua Coberta: apresentações teatrais, muita música e outras manifestações artísticas totalmente gratuitas.
Venha para Gramado!
Happening in Gramado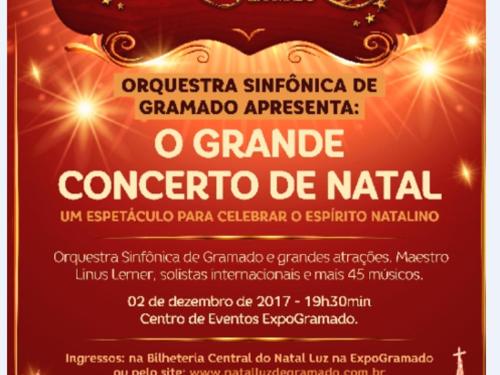 Gramado Symphony Orchestra - Natal Luz

The Gramado Symphony Orchestra performs at Luz de Gramado's Christmas. The event will take place on December 2nd, from 7:30 pm, at the ExpoGramado Event Center. The ticket price is $ 60.00 and can be purchased over the internet or in the totems of Christmas Light.
Check out the full schedule of Christmas Light Gramado .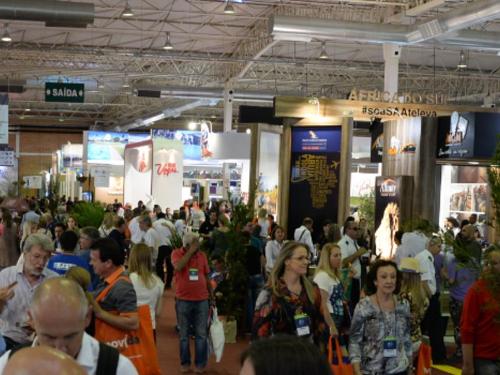 Gramado Tourism Festival 2017

Between November 9th and 12th, the most important South American Tourism Trade Fair is held, O FESTURIS Gramado.
In its 29th edition, the Business Fair will occupy 22 thousand square meters, in Serra Park. Having a unique format in the tourist industry, the Fair promotes the training, promotion and mainly the commercialization of the participating brands.
The city of Gramado is one of the main tourist destinations of the country and the consecration of this evidence the destination.
Enjoy this event to meet Gramado!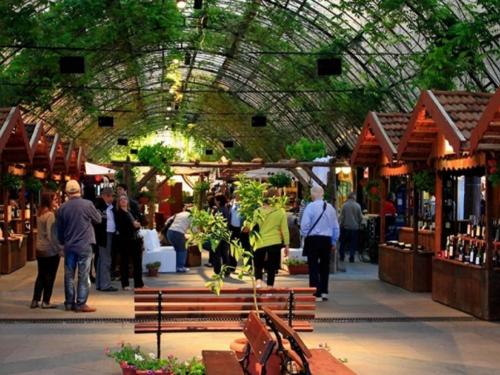 9th Gramado Culture and Gastronomy Festival

Between 5 and 15 October, Gramado celebrates gastronomy in a very special way. The city promotes the International Festival of Culture and Gastronomy. The event takes place on Rua Coberta and in partner restaurants.
During the festival, area professionals, chefs, sommeliers, winemakers introduce themselves and teach techniques and recipes for free. Most presentations take place on Rua Coberta, one of Gramado's main tourist attractions.
In addition, Festins that harmonize wines and recipes happen at partner restaurants during the festival. Places for Festins are limited, it is advisable to book in advance.
Festins Programming:
05/10 - Bistrot Pastasciutta - Chef Santiago Maestre
06/10 - Malbec Restaurant - Chef Patricia Roggerone
13/10 - Bouquet Garni - Chef Matías Aldasoro
14/10 - Nonno Mio - Chef Sebastian Weinga
15/10 - Restaurant Belle Du Valais / Closing of the Festim 2017
More attractions of the Festival of Culture and Gastronomy:
Daily: SENAC Experimental Cuisine - offers gastronomic workshops with the participation of Argentine and Brazilian chefs.
15/10: Race Roubadinhas
15/10 - 18:30 - Closing with Ivans Lins Show in Major Nicoletti Square
Also during the event is the launch of the Book of the Festival of Culture and Gastronomy of Gramado. A work that perpetuates the event through the images of journalist and photographer Leonid Straliaev.
Source / photos: City of Gramado.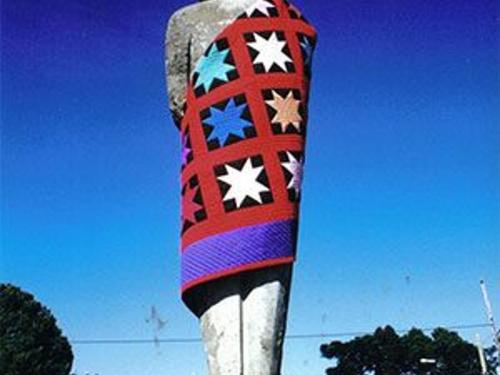 Quilt and Patchwork Festival In Gramado
Between September 20 and 23, Gramado receives another edition of the International Festival of Quilt and Patchwork. This year the event celebrates 20 years of accomplishment.
The millenarian technique of joining cloths is a current trend of decoration and also acts as an aid in the trends of vintage decor. In addition to super romantic, the united cloths still celebrate the reuse, valuing fabric leftovers.
The Gramado event is recognized as the biggest and most important of the kind in the country and this year brings an intense programming. During the event there will be an International Competition of Quilts, courses, workshops, fairs, shows and several parallel actions.
Photos and more info: http://www.festivalquiltpatchwork.com.br
8º Flavors of Cinnamon and 1st Petit Flavors of Cinnamon
Between the 1st and the 30th of September, Canela promotes Sabores de Canela, a gastronomic event that brings together restaurants, recipes, workshops and various cultural attractions. The city of Canela is near Gramado, approximately 7km from the center.
Throughout the month, the participating restaurants serve recipes with cinnamon spice, a tribute to the city's name. In addition, on weekends, workshops and exhibition space of the event can be visited free of charge in the João Correa square in the center of Canela. There are cultural presentations on show and show.
More information: www.saboresdecanela.com.br