Veja abaixo algumas dicas que preparamos para você aproveitar ao máximo Gramado.
Se preferir, leia nossas notícias, dicas e matérias por editorial no menu acima.
Esperamos que aproveite ao máximo sua viagem!
Está com dúvidas? Escreva-nos, vamos adorar ajudá-lo em sua viagem: sthubertus@sthubertus.com
ORGANIZE SUA VIAGEM PARA GRAMADO COM NOSSAS DICAS:
INVERNO EM GRAMADO - O QUE LEVAR NA MALA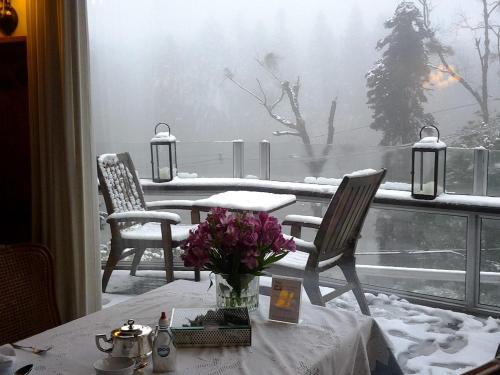 When it is said that Gramado is a very cold city, many people imagine that there is a cold ... bearable! However, the winter days are actually very strict, they can even cause a certain nuisance to those who are not accustomed to. But that's not why your trip should be bad, after all, winter is the season when the city looks most beautiful! We have prepared some tips to help you in your visit to Gramado.
Do not forget your wool sweater: it is not that wool is the most used article in the cold regions, it makes all the difference to keep your body warm but not indifferent to the occasion. Bring woolen clothes and you can caprichar, the thicker, the better! But if you do not have many pieces in wool do not worry, Lawn has several stores with beautiful pieces for you to buy.
Casacos para proteger do vento: além de estar acima de 900 metros de altitude, a Serra Gaúcha encontra-se em uma região que é rota de ventos. Essa união de vento e frio faz com que você precise de uma roupa quente, mas também algo longo e que proteja do vento. Se for impermeável, melhor ainda, pois em Gramado há muita neblina, conhecida localmente por "cerração".
Cachecol e luvas não são exagero: parece demais viajar dentro do Brasil e levar na mala cachecol e luvas, mas não é! O frio pode chegar a temperaturas negativas em diversas ocasiões na Serra Gaúcha e para apreciar toda a beleza da região é preciso passear pelas ruas, neste momento, quanto mais roupa, melhor!
Um chapéu também ajuda: chapéus e toucas também são muito úteis para proteger-se do frio rigoroso, também são ideais para não molhar os cabelos nos dias de neblina densa (cerração). Além disso, ficam um charme nas fotos!
Quer mais ajuda? Escreva-nos, ficaremos muito felizes em ajudar em sua viagem. Esperamos que nossas dicas tenham sido válidas para um viagem mais tranquila!
SICC 2019/2020
Em maio acontece o SICC, importante evento de moda brasileira de primavera-verão. Durante a SICC 2019, os fabricantes e lojistas de calçados se reúnem em Gramado para abrirem uma nova temporada de negócios.
No SICC são lançadas as novas coleções, as novas cores, materiais e inspirações das principais marcas do país, e que vão conquistar os consumidores do Brasil e do exterior.
Além da moda, o espaço Estação 3 exalta arquitetura diferenciada, que contribui para o visitante se sentir num lugar privilegiado, entre marcas e concepções inovadoras.
O SICC acontece entre os dias 20 e 22 de maio, das 9h às 19h, no Serra Park, em Gramado.
Festa da Colônia de Gramado 2019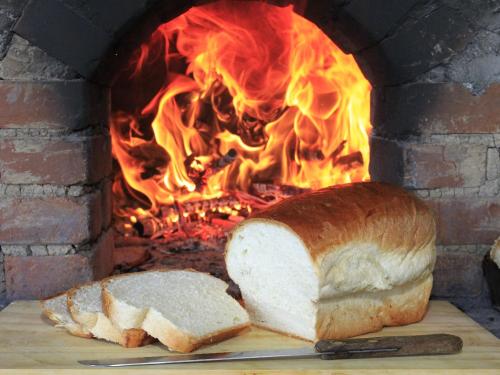 Vem aí a 29ª Festa da Colônia de Gramado, entre os dias 1 e 19 de maio de 2019. O evento celebra a herança cultural da região através da música, dança, artesanato, feira e, principalmente, da gastronomia.
Durante o evento, acontecem shows no palco multicultural, todos eles respeitando tradições locais. O visitante ainda pode apreciar a feira de artesanato e também de comidas regionais. Também são montados restaurantes com comida típica alemã, italiana e petiscos artesanais. No local também estão fornos a lenha, os quais assam os pães e cucas feitos ali mesmo.
A 29ª Festa da Colônia de Gramado acontece na ExpoGramado, de 1 a 19 de maio de 2019, das 10h às 22h.
14º Gramado Casa Show
Entre os dias 27 de abril a 2 de Junho de 2019, a Rua Coberta se transforma em um sofisticado e inspirador Show Room. Durante o evento, o público poderá conhecer de perto ambientes encantadores, com móveis e decorações fabricados em Gramado e comercializados em todo o país.
Os móveis de Gramado sempre foram sinônimo de qualidade e requinte na transformação da casa em um ambiente único e personalizado. Todas as tendências e novidades do setor serão apresentadas durante este mês pelos moveleiros da região.
O evento acontece diariamente, na Rua Coberta, em Gramado, com acesso gratuito.
Páscoa em Gramado 2019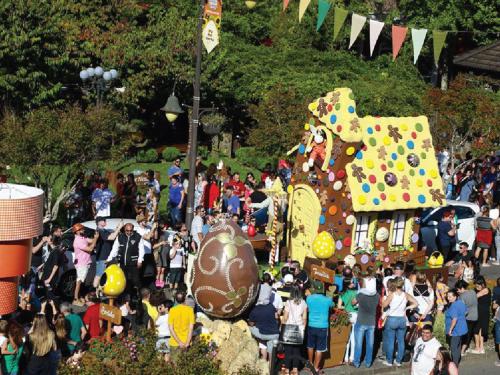 A decoração lúdica interativa da Páscoa em Gramado atrai visitantes do mundo todo. Durante o período do evento, desfiles com personagens acontecem pelas ruas do centro da cidade. Em paralelo, ocorre o evento Gramado Aleluia, com desfiles temáticos que resgatam a religiosidade da data e marcam a Semana Santa.
Um programação especial acontece durante todo período do evento.
CLIQUE AQUI
e confira.
Quer visitar as cidades vizinhas? Também há programação de Páscoa nas cidades de Canela e Nova Petrópolis.
Clique aqui
para conferir as atrações da região durante a Páscoa.
Dica da Região – 3º Festival Cultural e Gastronômico de Canela
Entre os dias 5 e 7 de abril acontece o Chefs Gourmet – 3º Festival Cultural e Gastronômico de Canela. O evento reúne renomados chefs locais, os quais criam um prato para ser degustado a preço acessível pelo público do evento. Além disso, o evento conta com cervejas artesanais, um bar com drinks especiais, cafeteria, área kids gratuita para crianças, distribuição de erva mate, shows e sorteio de brindes. O 3º Festival Cultural e Gastronômico de Canela ocorre no coração da cidade, na Praça João Correa, que por si só já é um atrativo para se conhecer. Os horários, são: sexta-feira e sábado, dias 05 e 06, das 12 às 22h; domingo, dia 07, das 12 às 20h.
Verão 2019 em Gramado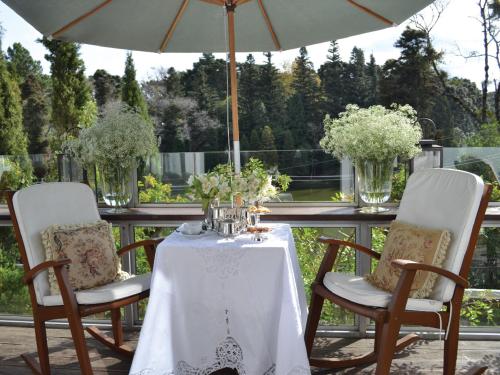 Ao contrário do que muitos pensam, Gramado não é somente um destino de frio. A região possui inúmeras atrações para deixar as férias de verão com uma programação incrível. Os parques ao ar livre, as ruas coloridas cheias de restaurantes, bistrôs e cafés, as praças com lagos e diversas outras atrações convidam para relaxar no clima ameno da Serra Gaúcha.
Para ajudar na escolha do roteiro de suas férias de verão, preparamos algumas dicas para sua viagem à Gramado.
Clique aqui
e confira o roteiro completo.
Gramado Fantasia 2019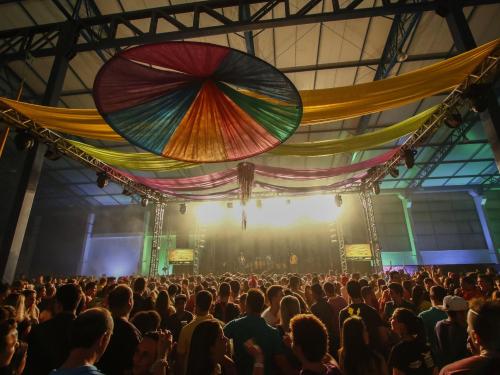 Para quem quiser curtir o Carnaval em Gramado, a cidade prepara atrações entre os dias 1 e 3 de março. Os tradicionais bailes acontecerão nos dias 1 e 3 na Expogramado e no dia 2 na Sociedade Recreio Gramadense.
Na Expogramado, além do baile, o Carnaval de Gramado contará com desfile de 150 componentes da Sociedade Recreativa Império do Sol, de São Leopoldo, que homenageou Gramado em seu desfile de 2014. Serão passistas, bateria, mestre sala e porta bandeira. Também na programação dos bailes estão confirmados três blocos gramadenses: 100 Juízo, Velhinhos Transviados e Rebloco.
Dias 1 e 3 de março de 2019: Expogramado: Avenida Borges de Medeiros, 4111, Centro de Gramado.
Dia 2 de março de 2019: Sociedade Recreio Gramadense: Rua Garibaldi, 328, Centro de Gramado.
Foto: Cleiton Thiele/Divulgação
33º Natal de Luz de Gramado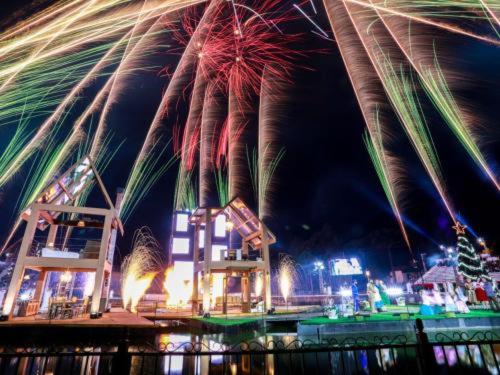 The Christmas Light of Gramado promises more magic than ever. With the playful decoration and the shows that take place in various parts of the city, the event enchants adults and children.
The 33rd Christmas Light begins on October 25, 2018 and goes until January 13, 2019. The program has several shows, among them the Great Christmas Parade, Christmas Reencounters (Lake Show) and Christmas for the World.
Book your lodging now and share up to 10X on your credit card. Come to Gramado and experience the magic of Christmas!
Click here to see the complete schedule .
Sonho de Natal 2018 - Canela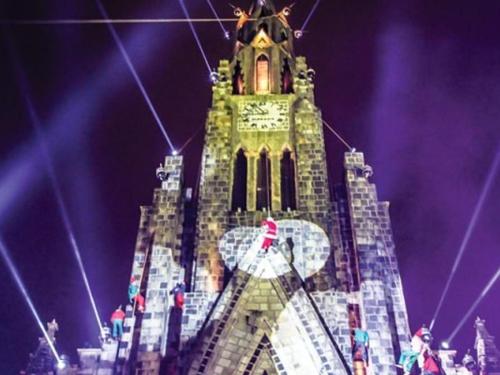 Utilizando como tema "O Brilho no Teu Olhar" Canela estará decorada para proporcionar um Natal inesquecível. Com uma completa infra estrutura, está preparada para receber os milhares de visitantes que buscam o destino turístico.
O evento pretende, por meio do olhar dos seus artistas, transformar a vida das pessoas, em especial a da comunidade, unindo música, teatro, dança, performance de rua, projeções e efeitos visuais.
O Sonho de Natal vai até dia 13 de janeiro de 2018, suas atrações acontecem pelas principais ruas da cidade de Canela, que fica a 7km de Gramado, além da Praça João Correa e da Igreja Matriz.
Informações e fotos: http://www.sonhodenatal.com.br/
21º Festival Internacional de Quilt e Patchwork em Gramado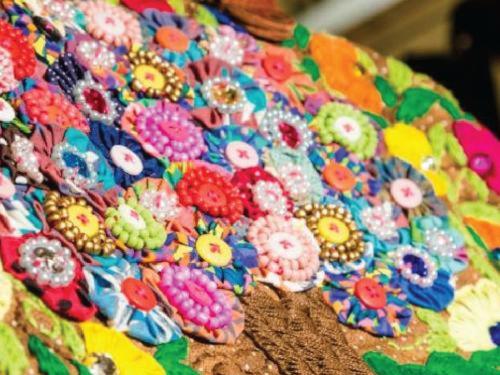 Entre os dias 19 e 22 de setembro acontece em Gramado recebe o evento que dedica-se a arte do quilt e patchwork. O festival conta com palestras, mostras, cursos, feira e competições.
Com visitantes do país e também do exterior, a 21ª edição do evento traz também sua consolidação como principal do gênero no Brasil. Além da programação oficial, o festival valoriza a troca de experiências e promove parcerias.
O 21º Festival Internacional de Quilt e Patchwork em Gramado acontece na FAURGS – Rua São Pedro, 663, no Centro de Gramado, no dia 19 de setembro, das 14h às 18h, e de 20 a 22 de setembro de 2018, das 10h às 18h. O ingresso é R$ 20,00, tendo opção de compra de passaporte para todos os dias por R$ 40,00 e meia entrada, por R$ 10,00. As crianças até 12 anos não pagam o acesso.
Mais informações: http://www.festivalquiltpatchwork.com.br/
Foto: divulgação evento.
XV Exposição de Orquídeas de Gramado
A Rua Coberta de Gramado se enche de beleza para dar as boas vindas à primavera. De 19 a 23 de setembro de 2018, acontece a XY Exposição Nacional e Internacional de Orquídeas.
O evento é aberto ao público e acontece no centro da cidade, na Rua Coberta. No local são expostas as mais variadas espécies de orquídeas, incluindo as raras.
10th Gramado Culture and Gastronomy Festival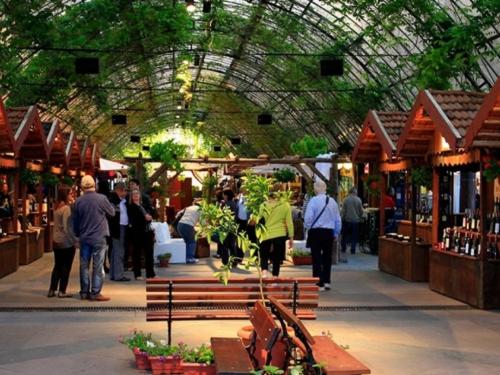 Between September 6 and 16, the 10th edition of the Culture and Gastronomy Festival of Gramado takes place. The event takes place on Coberta Street and in partner restaurants and promises to delight palates.
In Rua Coberta de Gramado, the visitor will find an exhibition of products from Gramado and region, are wines, cheeses, sweets and other delicacies. There is also a cultural stage with diverse artistic presentations and a space for gastronomic workshops, workshops and tastings.
In the partner restaurants it is possible to participate in the feasts. Dinners created by renowned chefs and uniquely harmonized. They promote the local, Brazilian and international gastronomy in a mixture of tastes in tasting menus.
Tickets for the feasts can be purchased directly from participating restaurants or at the event.
Hard Rock Cafe Gramado
The city gets a new attraction: the Hard Rock Café. The new "rock house" is in the heart of the city, home to over 180 decorative objects that belonged to rock stars, a delicious menu and an agenda full of great music!
In the style of the other houses of the franchise, the Hard Rock Gramado features guitars, clothing and objects from world rock idol, from Elvis Presley, Michael Jackson, to more current artists like Rihanna and Beyoncé. In addition, the decor of the place follows exactly the American brand, with some personalized objects that can be used by customers for photos.
The menu offers snacks, snacks and some dishes, as well as a wide drinks menu. Already the music is a true trip in time with a repertoire that marked several times to the rhythm of Rock!
The Hard Rock Gramado is located in Rua Wilma Dinnebier, 180, in the Center of Gramado. More information can be obtained from Facebook:
https://www.facebook.com/hardrockcafegramado/
Gramado Summit 2018
Between August 8 and 10, the second edition of the Gramado Summit takes place. The event brings together investors, startups and entrepreneurs. In addition to the generation of networking, the event also features lectures, art attractions, a trade show and a Startups Battle.
The event takes place at ExpoGramado, from 9am to 6:30 p.m. More information and tickets: www.gramadosummit.com
Create alert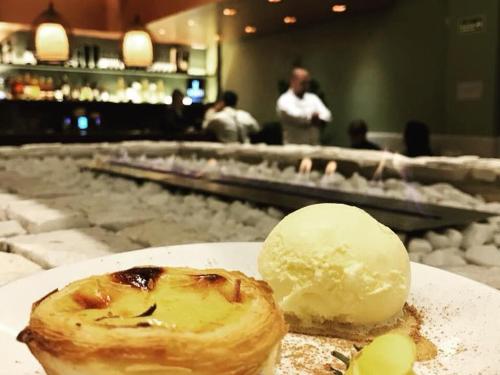 For lovers of good gastronomy, Gramado has a restaurant full of special flavors. Casa Aveiro, inaugurated by the family of Cristiano Ronaldo, brings in its menu dishes of Portuguese cuisine, elaborated from home recipes, traditional of Dolores, the mother of the idol.
The affection in the elaboration of each dish promises to exalt not only palates, but affective memories in the clients. The house has a family philosophy, with a cozy atmosphere, decoration with details that remind Portugal and highlight the famous tiles. The only Portuguese restaurant in Gramado, has fish menu, meats and a special Portuguese wine list. The highlights of the dishes are Octopus Rice, Codfish à Natas and Bacalhau à Brás, the favorite of the chef, duly renamed in the menu as Bacalhau CR7.
The restaurant is located at Avenida Borges de Medeiros, 2507 - Bairro Belverede, in Gramado. To enjoy your dishes you need to book in advance. More information can be obtained at: https://www.casaaveiro.com.br/
Tip: 25th Colonial Feast of Cinnamon
For those who wish to know more about the roots of the Serra Gaúcha, you can visit the Canela Colonial Festival, which is held every day from 10:00 am to 10:00 pm in the Rural Space, next to the Fair Center, in Canela-RS. The event runs until July 29, 2018.
The festival brings together artisans, farmers and producers of rural communities of the Sierra. In the place, the visitor will find typical food, breads, cucas, jellies, chimias and sweets, all of artisan production.
In parallel to the Canela Colonial Festival, the Winter Fair takes place at the Canela Fair Center. The event brings together local exhibitors at a diversified fair with handicrafts, decoration, furniture, clothing and accessories. The fair can be visited on the same days and times of the party.
Source: www.canela.rs.gov.br
Script for romantic days in Gramado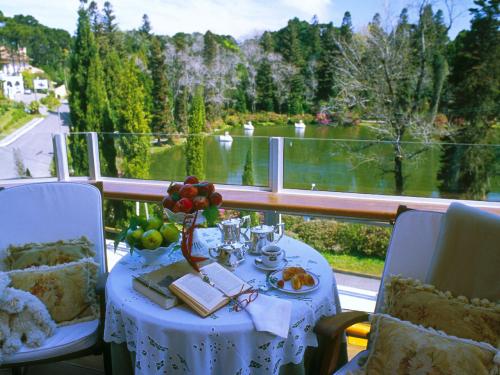 It's not because Valentine's Day has passed that romanticism has to end! Enjoy the arrival of cold days in the Serra Gaúcha and schedule a romantic trip with your love for Gramado. We prepare a one day itinerary with special tips for you to enjoy the most romantic city in the country next to a special person.
Walk and Pedalinho by the Black Lake: as soon as you arrive at Estalagem St Hubertus it is possible to enjoy one of the most visited sights of Gramado, the Black Lake. The site summarizes in a natural way what it is to live in the Sierra, with a unique tranquility close to nature. Around the lake it is possible to take a walk and still enjoy a stroll through its calm waters with the famous pedal boats!
An unforgettable dinner: Gramado has a rich gastronomy, with diverse options for all tastes. However, it is almost mandatory to taste the delicious Fondue. The original dish in Switzerland matches the cold climate of the city and is perfect to harmonize with the extensive mountain wine list served at most local restaurants.
Walk through the center: the city of Gramado is pure charm and neither does it need an extensive program to escape with your love for a very special tour. In the morning you can enjoy the beauty of the frozen dew (the frost) evaporating with the arrival of the Sun. This moment can be appreciated by the window of one of the many cafes of the city center, while you taste the hot chocolate prepared with homemade chocolates of Gramado .
Before you leave: If you have time to extend the tour, enjoy mixing lunch with afternoon coffee and stop at one of the city's Colonial Cafes. In them quitutes are served at will. They are sweet and salty options prepared in the home style, with all the warmth and local receptivity.
This unforgettable day will renew your love. Enjoy and book during the month of June, every Wednesday is with a super discount, just use the promotional code: QuartaRomantica (all together) when you book on our site.
We wait for you with these and other tips!
Global Wellness Day - Global Welfare Day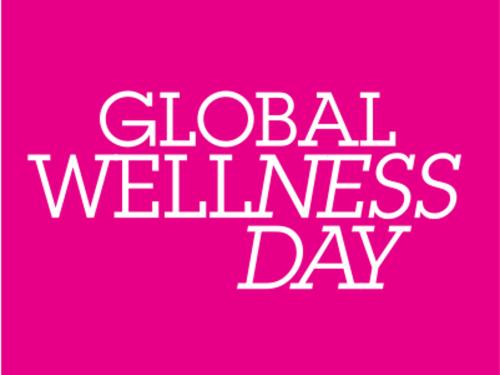 On June 9th, the Global Wellness Day happens, as the literal translation already informs the Global Welfare Day happens in various parts of the world and aims to encourage healthier habits. The city of Gramado participates in social action with a special program.
Lectures, walks, exercises, exchange of experiences and other actions await the public in the Square of Etnias and Rua Coberta de Gramado throughout the day. Several companies in the region are also participating simultaneously through specific actions, be it for their clients or employees.
Estalagem St Hubertus was featured on the site Viajar Por Mundo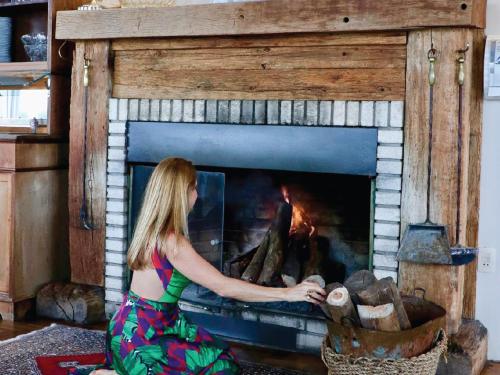 "The Estalagem St. Hubertus is pure luxury, just to say that it is a member of the Association of Charming Hotels, and it is located in front of the Black Lake, one of the main postcards of Gramado.A peaceful place, perfect for a walk on crowded trails a swimming pool, a hydromassage bath, a picnic or a stroll on the traditional swan-shaped pedal boats, the lake can be seen from the breakfast room, the indoor pool and the fireplace room. an impeccable service. "
Click here and read the full article.
Feast of the Colony of Gramado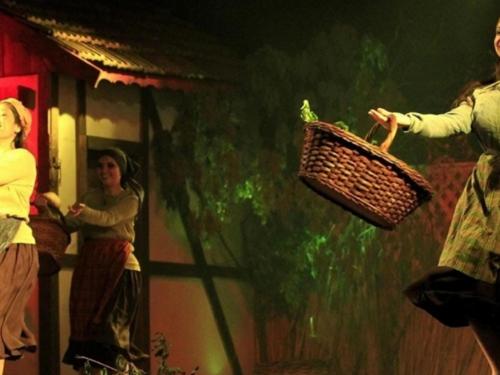 Between April 19 and May 6, 2018, the 28th edition of the Feast of the Colony of Gramado takes place. The traditional event rescues the roots of the city and its people, through gastronomy and culture.
The influences of the German and Italian colonization arise in the typical dishes, in the dances, cultural presentations and even in local drinks. In the event, you can enjoy home-cooked food made from wood-fired ovens, breads, cucas - traditional German sweet bread, a drink made with wine and consumed hot, very convenient on the cold days of Serra Gaúcha, and much more.
The event has a wide cultural program and a unique service, made by the inhabitants of the interior of the city. In addition to the court presence of the event, queen and princesses featured with period clothing.
The Feast of the Gramado Colony takes place at the Expogramdo Trade Fair and Events Center, just 1.7km away from Coberta Street. Admission is free.
Feira Made in Gramado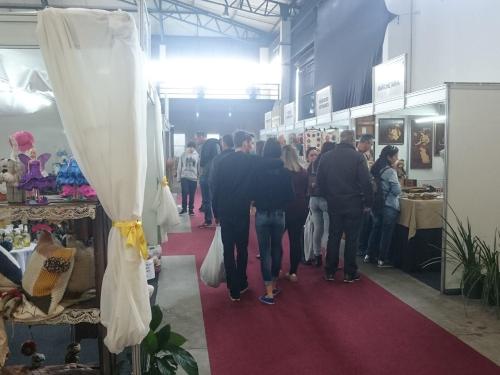 Parallel to the Feast of the Colony of Gramado, between April 19 and May 6, the fair brings together artisans and merchants of the city in a special exhibition. In the place, the visitor will find gifts, souvenirs, decorations, articles of wool and leather, among others.
The fair is an extension of the Cologne Festival and just as the main event values ​​the local workforce. The exhibitors show the visitor all the details of Gramado in its essence, with local products.
A way to take a little piece of Gramado to your homes.
The bunny is coming ...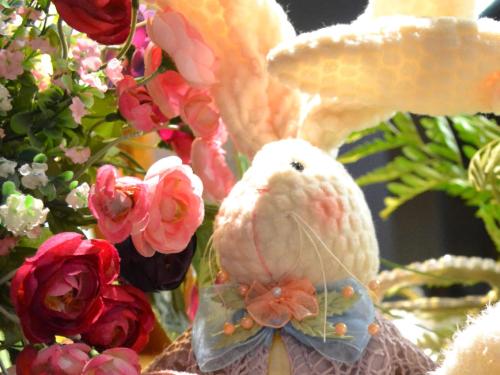 On Easter Sunday morning the bunny will be visiting the St Hubertus Inn, waiting for everyone in the fireplace room!

Book and enjoy!
Sign in with Facebook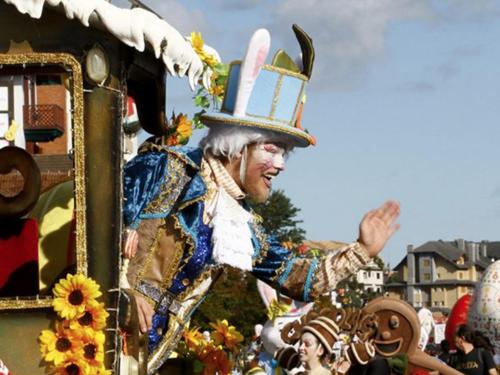 March 16th through April 8th
Enjoy to know Gramado during this charming date! See the city's schedule for the next few days.
25/03 - 9:30 a.m. - Ramos Procession
30/03 - 20h - Procession of the Steps
Saturdays and Sundays - 4:00 p.m. - Easter parades. In March on the days: 18, 19, 24, 25 and 31. In April on the days: 01, 07 and 08.
Quinta a domingo - On Coberta Street: theatrical performances, lots of music and other artistic manifestations totally free.
Come to Gramado!
Easter in Gramado and Gramado Hallelujah
From March 15, Gramado is filled with charm with playful decoration at Easter through the streets and various events throughout the city. The streets alone are already a unique attraction, as they seem to leave a fable book. But, Easter in Gramado also includes a wide religious program, Gramado Hallelujah, with staging of the Passion of Christ in the center of the city and in the Church of St. Peter. The Easter events in Gramado run until April 1st. Enjoy the charm of Gramado in this period.
More information: www.facebook.com/PascoaEmGramado
IV Gramado In Concert
Between 16 and 25 February 2018, Gramado receives the IV Gramado In Concert - International Music Festival. The event brings together artists from various regions of the world to celebrate music in a unique way.
The attractions can be checked by the public at Rua Coberta, in the center of Gramado.

More information: www.gramado.rs.gov.br
Gramado Symphony Orchestra - Natal Luz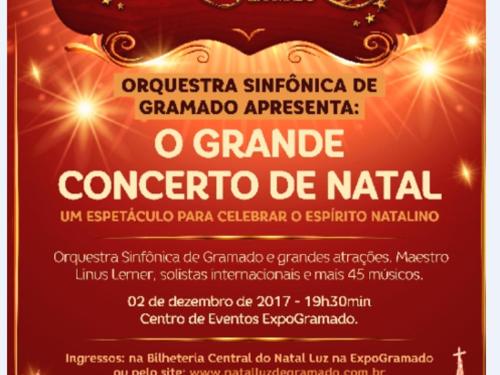 The Gramado Symphony Orchestra performs at Luz de Gramado's Christmas. The event will take place on December 2nd, from 7:30 pm, at the ExpoGramado Event Center. The ticket price is $ 60.00 and can be purchased over the internet or in the totems of Christmas Light.
Check out the full schedule of Christmas Light Gramado .
Gramado Tourism Festival 2017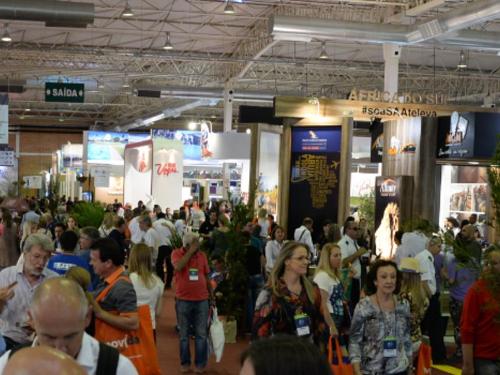 Between November 9th and 12th, the most important South American Tourism Trade Fair is held, O FESTURIS Gramado.
In its 29th edition, the Business Fair will occupy 22 thousand square meters, in Serra Park. Having a unique format in the tourist industry, the Fair promotes the training, promotion and mainly the commercialization of the participating brands.
The city of Gramado is one of the main tourist destinations of the country and the consecration of this evidence the destination.
Enjoy this event to meet Gramado!
9th Gramado Culture and Gastronomy Festival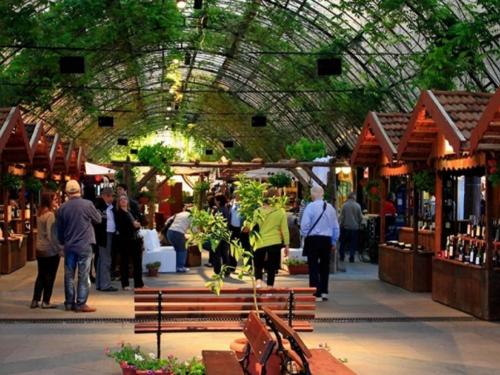 Between 5 and 15 October, Gramado celebrates gastronomy in a very special way. The city promotes the International Festival of Culture and Gastronomy. The event takes place on Rua Coberta and in partner restaurants.
During the festival, area professionals, chefs, sommeliers, winemakers introduce themselves and teach techniques and recipes for free. Most presentations take place on Rua Coberta, one of Gramado's main tourist attractions.
In addition, Festins that harmonize wines and recipes happen at partner restaurants during the festival. Places for Festins are limited, it is advisable to book in advance.
Festins Programming:
05/10 - Bistrot Pastasciutta - Chef Santiago Maestre
06/10 - Malbec Restaurant - Chef Patricia Roggerone
13/10 - Bouquet Garni - Chef Matías Aldasoro
14/10 - Nonno Mio - Chef Sebastian Weinga
15/10 - Restaurant Belle Du Valais / Closing of the Festim 2017
More attractions of the Festival of Culture and Gastronomy:
Daily: SENAC Experimental Cuisine - offers gastronomic workshops with the participation of Argentine and Brazilian chefs.
15/10: Race Roubadinhas
15/10 - 18:30 - Closing with Ivans Lins Show in Major Nicoletti Square
Also during the event is the launch of the Book of the Festival of Culture and Gastronomy of Gramado. A work that perpetuates the event through the images of journalist and photographer Leonid Straliaev.
Source / photos: City of Gramado.
Quilt and Patchwork Festival In Gramado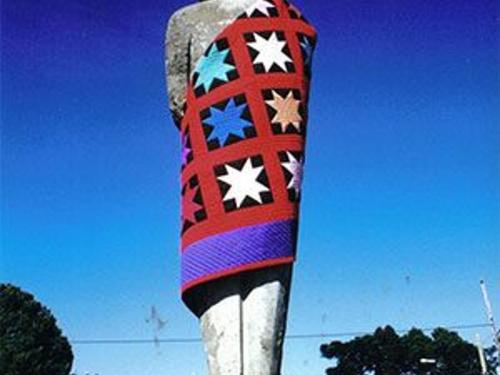 Between September 20 and 23, Gramado receives another edition of the International Festival of Quilt and Patchwork. This year the event celebrates 20 years of accomplishment.
The millenarian technique of joining cloths is a current trend of decoration and also acts as an aid in the trends of vintage decor. In addition to super romantic, the united cloths still celebrate the reuse, valuing fabric leftovers.
The Gramado event is recognized as the biggest and most important of the kind in the country and this year brings an intense programming. During the event there will be an International Competition of Quilts, courses, workshops, fairs, shows and several parallel actions.
Photos and more info: http://www.festivalquiltpatchwork.com.br
8º Flavors of Cinnamon and 1st Petit Flavors of Cinnamon
Between the 1st and the 30th of September, Canela promotes Sabores de Canela, a gastronomic event that brings together restaurants, recipes, workshops and various cultural attractions. The city of Canela is near Gramado, approximately 7km from the center.
Throughout the month, the participating restaurants serve recipes with cinnamon spice, a tribute to the city's name. In addition, on weekends, workshops and exhibition space of the event can be visited free of charge in the João Correa square in the center of Canela. There are cultural presentations on show and show.
More information: www.saboresdecanela.com.br
15th Gramado Orchid Festival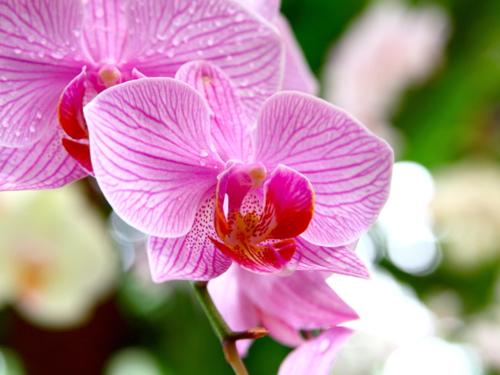 Between the 13th and 17th of September one of the most beautiful exhibitions of the year takes place in Gramado. The city will host the 15th Orchid Show.
The event takes place on Rua Coberta, where the rarest plants, cultivated by specialists and collectors, are exhibited.
Come and participate in this beautiful event!
Contact us, we will be happy to assist you: sthubertus@sthubertus.com .
Tickets for 32nd Christmas Light begin to be marketed
Last week the sale of the tickets for the 32nd Natal Luz de Gramado started, through the official website www.natalluzdegramado.com.br
The largest Christmas event in Brazil takes place from October 26 to January 14 and offers three shows: Christmas and World Parade at the ExpoGramado and the great news this year, Christmas Reencounters, at Lake Joaquina Rita Bier. The values ​​vary between R $ 130 and R $ 300.
Enjoy and enjoy your stay too. Check out our packages: sthubertus@sthubertus.com
45th Gramado Film Festival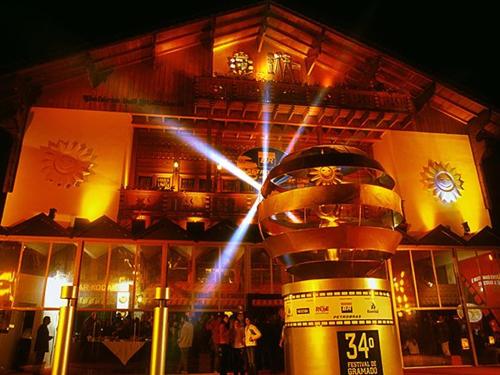 In the competitive show of Brazilian feature films, which, consisting entirely of unpublished titles, brings, first hand in the national circuit, Brazilian productions that traveled internationally at the same time that it realizes the world premiere of works. In Serra Gaúcha also happens the first exhibition of the first Original Netflix film produced in Brazil. The moment is also of celebration for the Latin American cinema, since, in 2017, the 25 years of the internationalization of the Festival are celebrated. In the midst of this celebration, a record already sets the tone for the foreign show of 2017: surpassing the figures of the last edition, there are ten countries represented in the competition, reinforcing the strong ties created between the Latin cinematographies in their co-productions.
See the complete schedule .
SCHEDULE 11TH GRADED STATION 2017
The event takes place until July 30 in Gramado.
MUSIC AND FUN
July 14 (Friday) at 1:00 p.m. - Newsroom Live at the Embassy
July 15 (Saturday) at 4 pm - Pocket Show with Pedro Ernesto and Banda
July 22 (Saturday) at 4 pm - Discography with Rodrigo Adams
July 23 (Sunday) at 3:00 p.m. - PB Outside the air: The communicators of the Pretinho Básico, from Rádio Atlântida in a relaxed chat with the audience of the Station. Participate: Potter, Arthur, Rafinha and Duda.
July 23 (Sunday) at 10am - The 12 Philharmonic Violoncellos of the Gütersloh / Germany School of Music - Coberta Street
July 30 (Sunday) at 3:00 pm - Discography with Lelê Bortholacci
EVERY SATURDAY
17h Pocket show of the Korvatunturi show
EVERY SUNDAY
11h Participation of Gavião Chimarrão, from Gramado Zoo, and explanations about the importance of nature preservation
FREE OFFICES
Offices Breads and Cuca *
* Registration will be done at the Embassy and classes taught by the Gramado Furnace Association in partnership with EMATER, on the second floor of Casa do Colono.
July 12 - Bread with Sausage Workshop - Bonita Line
July 19 - Prestigious Cuca Workshop - Serra Grande German Line July 26 - Maize Bread Workshop - New Line Every Wednesday at 3:00 p.m. Capacity 20 people.
Mate School It will happen every Wednesday, at 11 o'clock, at the Embassy. You do not need pre-registration. The classes will be taught by the Gaúcho Park team.
Craft workshops *
* Registration will be done at the Embassy and will be given at the craft fair, next to the embassy.
July 13 - Leather Painting Workshop
July 20 - Knitting Workshop
July 27 - Biscuit Workshop Every Thursday, 3pm. Duration of one hour. Capacity of maximum 5 participants.
ATTRACTIONS SQUARE OF THE ETHNICS
Casa do Colono: Several kinds of products are sold: biscuits, sweets, cheeses, salamis, homemade pasta, delicious jellies, chocolates, juices, wines, chimarrão, among other delights of the Rio Grande. It is open daily from 9am to 7pm.
Gramado Ovens: Place where you can find delicacies of the Gramado colony as baked breads, corn or aipim; cucas simple, with chocolate, ricotta or with fruits, besides delicious buns with sausage. The space receives more than 6 million annual visitors. Open daily during the Gramado Station from 8am to 8pm.
Handicraft Fair: The space houses original pieces and created by workers of the region. The exhibitors offer an extensive variety of products for decoration, home and personal use. Operation: from Sunday to Friday, from 10am to 7pm and Saturdays from 2pm to 7pm.
Information / Photos: organization Gramado Station and RBS Group.
Gramado Summit
The event will take place between August 10 and 12, at Caza Wilfrido, and will bring together more than 70 startups, half a billion reais in investment funds and more than 30 successful cases. The goal is to put great forward ideas with investors keen on how these innovations can become profitable and change lives, while providing the best content for visitors to have the necessary referrals and desire to undertake.
Among the highlights of the event are the lectures by Marcos Piangers (RBS Group), Guilherme Junqueira (protagonist in FORBES Magazine's UNDER 30), Eduardo Glitz (StartSe), Marcelo Maisonave (StartSe), João Cox (Cox Investments & Advisory ) and Daniel Unger Ibri (Acelera Partners).
Brazilian Street Music Festival
Gramado will be the stage of the Brazilian Street Music Festival, Serra Gaúcha stage. In its sixth year of activity, the Festival will hold its first edition in Gramado. With the theme "Love for Music", on July 13 and 14 the city will be taken over by musical diversity, with activities of training in schools, Incubadora da Música and the festival on Rua Coberta, with a series of musical performances. All activities are free access.
The Brazilian Festival of Street Music - Year 6 - Serra Gaúcha Regional Integration stage has the support of Gramado City Hall, through the Municipal Secretary of Tourism and the Municipal Secretary of Culture.
* What: Brazilian Street Music Festival, Serra Gaúcha stage - Gramado
▪ When: 13 and 14/07 - Lectures in schools about music and hip hop culture + Meeting of the Music Incubator.
* Day 14/07 - Festival on Coberta Street, starting at 3pm - free participation
▪ Presentations: DJ Muzak, Chiquinho Divilas, Aria Trio, De Boni & Henz, Vic Limberger, Essencia Crew, CCOMA and YANGOS.
Winter Trip Tips in Gramado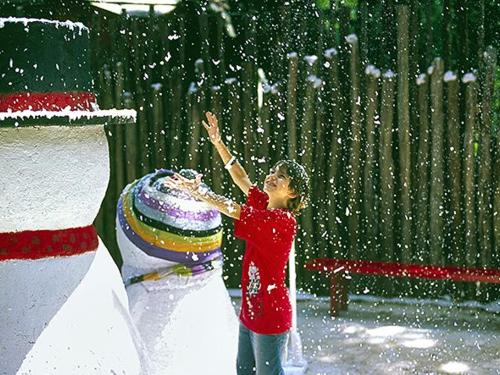 The winter in Gramado is very strict, but that is not why you can not enjoy your trip very much! We prepared some special tips for your walks in the winter of Gramado. Snowland Snow Park: could not fail to be the first tip. Gramado has the only indoor snow park in Latin America. In the park you can go skiing, ice skating and snow play. Hot chocolate in the center: Gramado's homemade chocolates are famous all over the country! Now, being able to taste a hot chocolate, made with all the affection of the artisan chocolates of Gramado, walking outdoors in the center, is much more tasty. There are several options of chocolates, including to taste on rainy days, in Rua Coberta, which is right in the heart of Gramado. Museums: old cars, super cars, Harley bikes, wax, perfume, chocolate, fashion. These are just some of the attractions of the Gramado museums. Ideal for rainy days, family or couple. St. Peter's Church: in the center of Gramado, the imposing construction of the church draws attention to all who pass by the street. Beautiful outside and inside, the place beyond religious programming is also the scene of many scenarios. The main ones are at Easter and Christmas, but depending on the period, there may be special programming. Weddings, by themselves, are already beautiful on the spot. In addition to these tours, Gramado includes wineries, many shops, local handicrafts, chocolate factories open to visitors and much more. Even the outdoor walks are great on the sunny days of winter. But do not forget: always wear a sweater and umbrella. Enjoy Gramado!
Winter in Gramado and the interior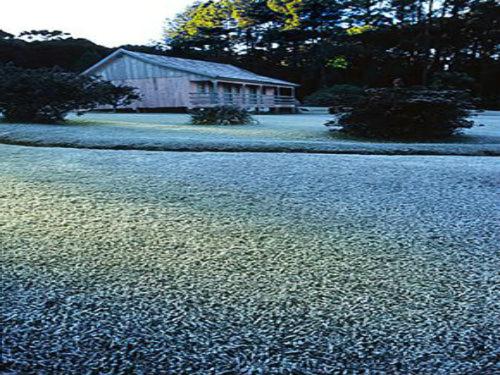 Gramado has little more than 30 thousand inhabitants, its natural climate is already inland. However, the center of the city, concentrated in few streets, ends up being very trendy, with its shops, restaurants and various events. But for those who seek the true interior climate, with much preserved nature and beautiful landscapes, you should visit the most remote neighborhoods of the city. Among the promenade directions is Line 28. The place has a personalized rural bus ride, which leaves the center of Gramado, in front of the bus station. The transport takes the visitor along a road almost impossible to believe. A real paradise. Film landscapes, historic buildings and rustic charm are on the way. If you are by car, the route is not difficult, but it is indicated to do on sunny days as there are stretches of ground road. Follow the road, stops at churches, parks and even small wineries are possible. Every moment of the day allows a unique spectacle in the interior landscapes of Gramado. In the morning, the dew frozen by the harsh cold of the dawn shows a spectacle: the frost! During the afternoon, the valleys are illuminated by the different shades of green and some flowers typical of cold. Already at the end of the day, the sunset is flawless. Schedule and meet!
Chocolate in all forms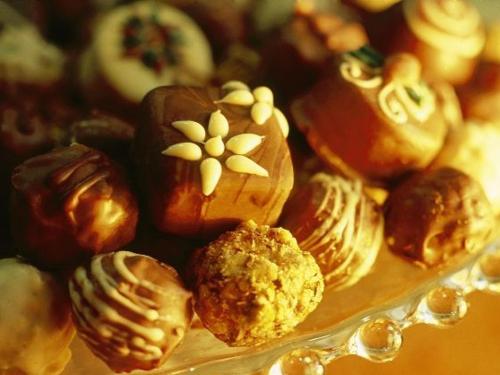 The famous homemade chocolates of Gramado are in itself an attraction of the region. Be sure to try it in all its forms. Hot Chocolate: ideal for the cold, it can be found in the center, in the chocolate shops themselves and in the cafes. Fondue: the sequence starts with the cream cheese with accompaniments and then meats and sauces. But it's melted chocolate, where fruits and other goodies are dipped in the golden key banquet. Ice cream: in the center of Gramado there are ice cream shops of the local chocolates. In them, besides the traditional ice cream, the handmade chocolates appear as protagonists. Even taste cold! Traditional: there are several shops around the city, one better than the other! They are bars, bonbons, truffles ... that besides taking to travel, are great gifts ... light as souvenir. Visit to the factories: some Gramado chocolate factories have visitation. The public can follow the process of making the chocolates, tasting and even buying some for travel. Museums and kingdoms: In addition to factories and shops, some local chocolate brands have unique attractions. Magical realms where adults and children are charmed and museums that tell everything about the tasty chocolate are unforgettable walks.
Programming Grammar 21st Book Fair
See our tip for the weekend. A super complete schedule at the 21st Gramado Book Fair:
Day 10 June 2017 - Saturday
Hours: 10am to 8pm
Activity: Storytelling and recreational activities - SESI Cultural Center
Location: Rua Pedro Benetti
Indication: Free - Early Childhood Education / Early and Final Series
Hours: 10am to noon
Activity: "Storytelling" workshop
Lecturer: Patrícia Alberti - UCS - Hydrangea Region
Location: Office Room
Indication: Teachers and Storytellers
Hours: 10am to 5pm
Activity: Special Programming World Wellness Day - Global Wellness Day 2017
Location: Palco Cultural
Indication: Free
Time: 11h
Activity: Presentation of Dance Gaúcha CTG Manotaço de Gramado
Location: Palco Cultural
Indication: Free
Time: 14:30
Activity: Cooking Workshop "From the Screens to the Cookware" based on the movie "The Quatrilho"
Lecturer: Simone Janson Nejar Dullius
Location: Atelier of the Municipal Cultural Center
Note: Open to subscriptions
Hours: 3:00 p.m. to 7:00 p.m.
Activity: Visit to the Fair with Autograph Session, Patrono Tabajara Ruas
Location: Patron's Room
Indication: Free
Time: 3:00 p.m.
Activity: Lecture and Session of Autographs with the writer Lya Luft. Books: "Losses and Gains, A Direction in Life"
Location: Office Room
Indication: Adult Public
Time: 17h30min
Activity: Autograph session and Storytelling: "Cachorré - Counting and Painting"
Writer: Franco do Vale
Location: Writer Space
Indication: Early Childhood Education
Time: 5:45 p.m.
Activity: Show "Fritz" - Group We Mimo
Location: Palco Cultural
Indication: Free Comedy
Time: 7:00 p.m.
Activity: Music Presentation Deivid Wallauer
Location: Palco Cultural
Indication: Free
Day 11 June 2017 - Sunday
Hours: 10am to 8pm
Activity: Storytelling and recreational activities - SESI Cultural Center
Location: Rua Pedro Benetti
Indication: Free - Early Childhood Education / Early and Final Series
Time: 11:30 a.m.
Activity: Figure Skating Show, Spin- Gramado Skating Academy
Location: Coberta Street
Indication: Free
Time: 14:30
Activity: Artistic Presentation with Guitar Orchestra of Gramado
Teacher: Joe Cardoso
Location: Palco Cultural
Indication: Free
Hours: 3:00 p.m. to 6:00 p.m.
Activity: Visit to the Fair with Autograph Session, Patron: Tabajara Ruas
Location: Patron's Room
Indication: Free
Time: 4:00 p.m.
Activity: Launch of the book of the series "It will be once: The Boy and its Robot", with the writer Luiz Carlos Osório
Location: Writer Space
Indication: Children's audience
Time: 4:00 p.m.
Activity: Show of Magicians - with Franco do Vale
Location: Palco Cultural
Indication: Free
Time: 4:45 p.m.
Activity: Artistic Presentation - Lovato Ballet
Location: Palco Cultural
Indication: Free
Time: 5:00 p.m.
Activity: Marylín Sings and Encanta - with Cia Goliardos
Location: Writer Space
Indication: Free
Time: 5:00 p.m.
Activity: Launching of the "Rio Grande do Sul - Special Edition" Book, chat and autograph session with writer Leonid Streliaev
Location: Writer Space
Indication: Free
Time: 6:00 p.m.
Activity: Guitar Concerto with Laerte Hugentobler
Location: Palco Cultural
Indication: Free
Feast of the Colony 2017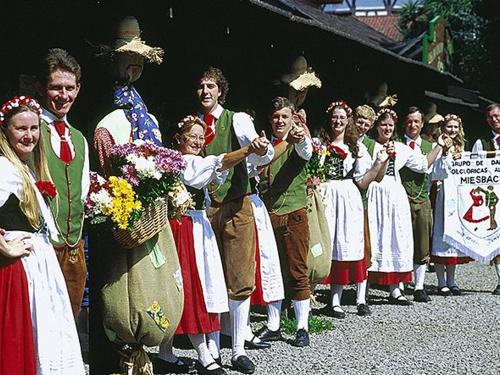 From April 17 to May 14, the Feast of the Gramado Colony takes place. The event brings together the unique and delicious taste of its traditional cuisines and typical products, as well as much joy and fun of cultural presentations. The party maintains the identity of the farmer, preserves the inherited customs and customs and establishes the integration between the rural man and the tourist. The event happens from expogramado.
Easter and Lawn Hallelujah 2017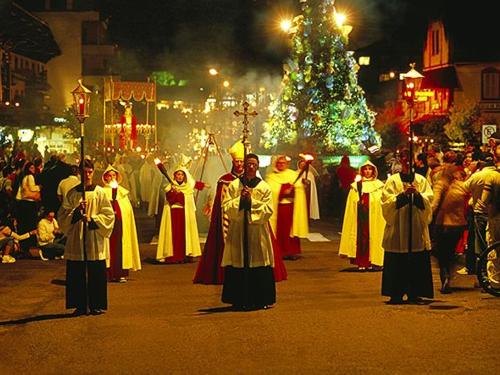 From March 30 to April 16, Gramado is filled with magic in means to rabbits and Easter chocolates. The center is decked out and looks like an enchanted kingdom. Through the streets parades with characters animate the visitors. In addition, the reopening celebrations of Gramado Hallelujah stage the Biblical passage of the date with an exciting parade through the main streets of the city. The main parades take place on Rua Coberta, in the Center.
Chefs on the Street - 1st Gastronomic and Cultural Festive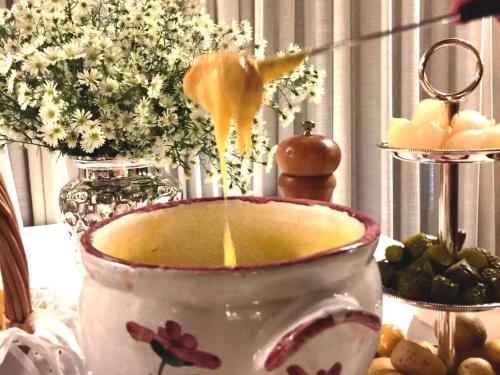 Between April 1st and 2nd, the 1st Gastronomic and Cultural Festival of Canela - Chefs na Rua will take place. During the two days, 10 restaurants will be in Praça João Corrêa presenting each, its dish that was specially created for the event. Canela is approximately 10 km from the St. Hubertus Inn, the neighboring town of Gramado. Photo: illustration.
Summer in Gramado - tips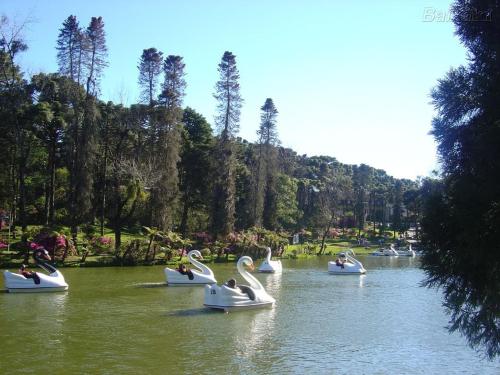 When thinking about Gramado the first image that comes to mind without a doubt is the cold ... but it is deceiving who thinks that the city is tourist destination only in winter or during Christmas. The site, amidst preserved nature, offers many outdoor parks, rides and attractions also for the summer.
To help you put together your travel itinerary, we've prepared some tips for enjoying summer in Gramado!
SUMMER IN LAWN - PARKS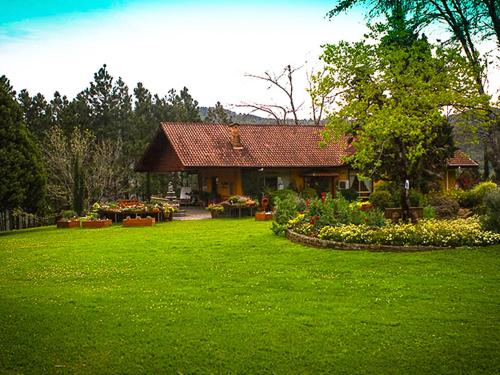 A small town at the top of the Serra Gaúcha has true paradises. The outdoor parks are must-see attractions for anyone visiting the city during the summer. Some kept by the inhabitants, others totally natural, carved in the mountains with clear and fresh water. Below we list some of the main parks in Gramado and region, with their peculiarities:
Parque Le Jardin (photo above): the smell of the lavenders, grown in the park can already be felt upon arrival. A magical place, full of natural beauty, kept on the hillside of the Sierra, on arrival at Gramado. Ideal for spending an afternoon with the family or for a romantic couple's walk;
Eco Park Sperry: in the interior of Gramado, direction line 28, the place is a real nook. With orchard, nature trails and waterfalls, it is ideal to rest and get to know some of the indoor climate. In the park, the senses can be appreciated in their totality, with a beautiful view, fresh air, a leisurely walk through the grass or a delicious lunch at the restaurant Bêrga Motta (inside the park).
GramadoZoo: a differentiated proposal of zoo where the nature of Gramado passes the sensation of really being in a safari or in an open forest, next to the animals. The place is ideal for family outings, especially with children.
Caracol and Ferradura Park: in the nearby town of Gramado, in Canela, about 14km from the center of Gramado, are the parks of the Caracol and Ferradura. The first has the famous cascade with waterfall of 131 meters, one of the most famous postcards of the region. The Ferradura park has a more tranquil environment and a viewpoint that fears the grandee ... in the background, the river Caí, one of the main ones of the region ... its horseshoe-shaped view gave its name to the place.
SUMMER ON LAWN - OTHER TIPS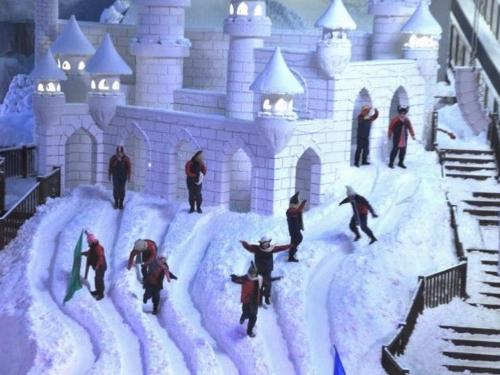 Besides many parks, the city also has very special attractions for the summer, some to enjoy with the family, others more romantic, for couples. The city even provides a unique attraction in the summer of Latin America: an indoor snow park! Here are some tips below:
Snowland (photo above): The indoor snow park is the only one in Latin America. Among its attractions are skiing, skating or simply playing with snow, produced in the same way as natural. The park is in RS 235, direction Nova Petrópolis, and is a beautiful opportunity for those who like cold and want to get away from the tropical summer.
Lagos: The city with its European climate has several lakes that shape its squares and surroundings. The most famous are the Lake Joaquina Rita Bier in the center, which receives some Christmas light shows and during the rest of the year is open for hiking and cycling tours, and the Black Lake, opposite the St Hubertus Inn. Lago Negro is one of the best known postcards of the region, with highlights to pedal boats, traditional lake walk.
Mini World: a place full of magic and as the name already suggests has replicas of various locations in the world in miniature. The kids, especially, have fun. But adults can also enjoy this unique attraction.
Santa's Village: Gramado is known worldwide for the great Christmas shows. However, it is not necessary to travel to the city only in this period to enjoy this magic. Near the center, there is a thematic village where according to the tale, Santa lives. Adults and children enter the on-site Christmas mood, which also provides a beautiful outdoor walk.
Porticos: the roads of chagada to Gramado already draw the attention by its porticos. They are two, one in rustic style built by stones (in RS 235) and another and beichamel style (in RS 115).
Christmas Light Gramado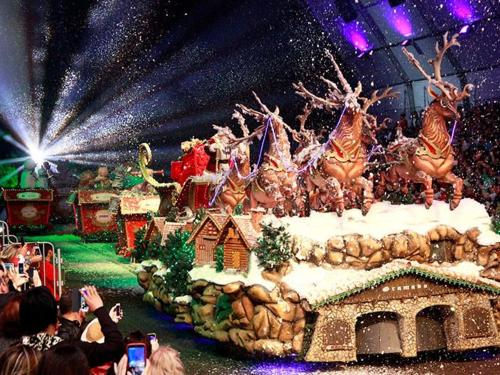 For another year, Gramado held one of the most beautiful Christmas events in the world. We will soon be releasing details for the 2017/2018 edition;)
Christmas Light is simply the biggest Christmas event in the world, attracting more than 2 million tourists every year to delight in its shows and attractions. And to make everything happen hundreds of artists among dancers, singers, musicians, actors, producers and directors, transform Gramado into a magical city for the Christmas season.
Source / Photo / Learn more: www.natalluzdegramado.com.br
Festuris 2016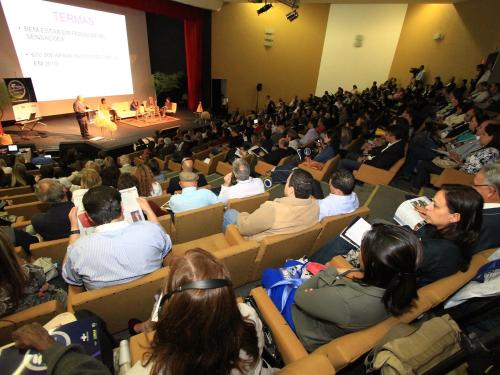 From November 3 to 5, the Festuris Gramado took place. Festuris Gramado - International Tourism Fair had its 28th edition in 2016, occupying 22 thousand square meters, in the Serra Park in Gramado.
In this edition the fair was divided into spaces such as LGBT, Accessibility, Luxury (novelty 2016), Entertainment, Gastronomic Destinations, Enotourism, Cultural and Religious, Technology, Mice, Sustainability and Green Tourism, Training Rooms (Programming of workshops, workshops and lectures in an uninterrupted manner).
There were 2000 brands exhibited in more than 400 booths for a public of more than 14 thousand professionals coming from all the continents.
Source / Photo / Learn More: http://www.festurisgramado.com
8th Gramado Culture and Gastronomy Festival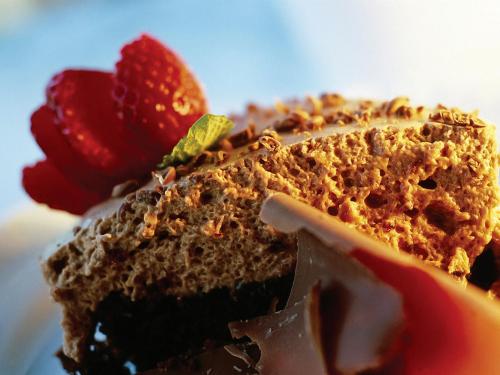 In early October, Gramado was a true festival of flavors. Throughout the Festival of Culture and Gastronomy, the city received feasts, tastings, workshops, workshops, musical shows and plays, the visitor had the opportunity of a cultural-gastronomic immersion. The event brought together great personalities of national and international cuisine. The wines and sparkling wines were one of the highlights of the Festival, presenting the best of the State wine production and the most renowned worldwide brands.
44th Gramado Film Festival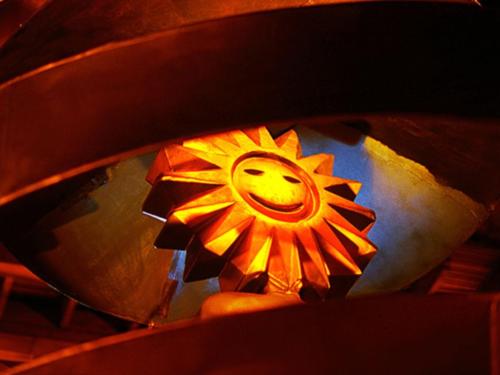 From August 26 to September 3, the Brazilian and Latin cinema spotlights were in Gramado with another edition of the city's traditional Cinema Festival.
The 44th edition of the event presented many of the new features. The event took place at the Palais des Festivals and Coberta Street, in the city center.
Highlights of the Festival in 2016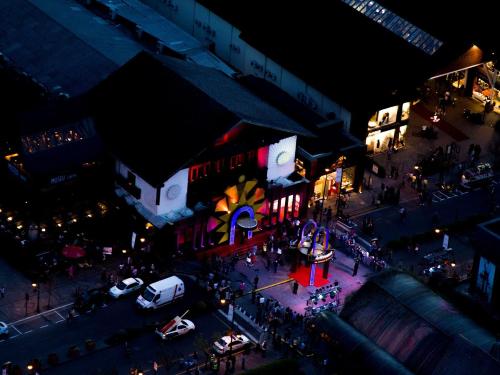 Presenting the concept of this year's edition, the artistic director Edson Erdmann revealed that the idea of ​​the 44th edition is to make the party a protagonist of any and every participant of the event. Still expanding the protagonism in its different fronts, the Festival revealed the 24 contestants of the Mostra Legislative Assembly - Gaúcha Mostas Award, which, in this edition, has the novelty of giving greater voice to the Gaucho filmmakers with an extra day of exhibition for the films made in Rio Grande do Sul.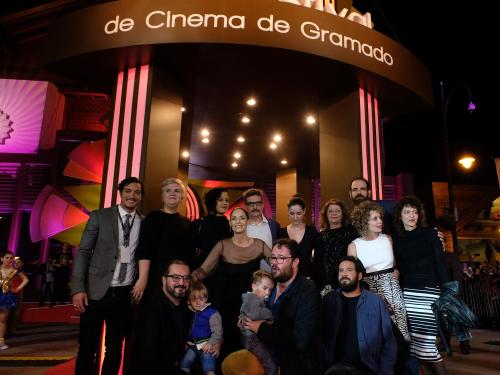 The most Oscarito trophy, the most anticipated of the festival was given to Sonia Braga. The event presented the six Brazilian titles that compete for the event, all unpublished in the circuit of Brazilian festivals, with a selection that seeks the democratization of cinema. Curator Rubens Ewald Filho highlighted one of the most revealing points of the selection: "This is the year of the comedies, and we need to stop being prejudiced with the genre. years".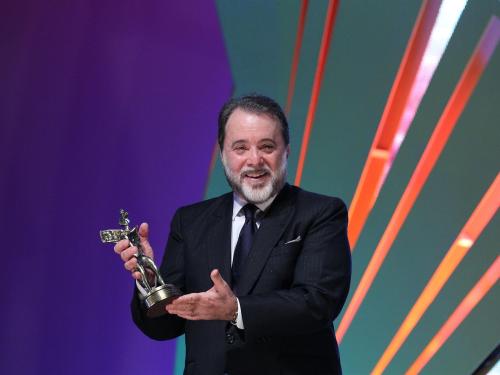 Another great name of the event is Tony Ramos, the actor is celebrated with the trophy City of Gramado. In addition, among the selected foreign films, it is possible to find a plural panorama of what is currently carried out in Latin America, since nine countries are represented in the competition, many of them in co-productions. "This cinema that we present in Gramado is a door that the curatorship opens to reinforce publics and markets that Brazil can and should approach," says curator Eva Piwowarski. The Gramado Film Festival runs until September 3rd.
Source: http://www.festivaldegramado.net
Photos: Edison Vara / Pressphoto.