Tourist attractions
So that you can enjoy your stay in Gramado better, we elaborate a script with special tips.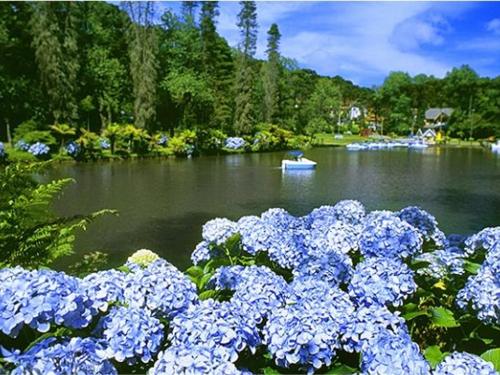 LAWN

Black Lake

The Lago Negro , one of the most beautiful postcards of Gramado, is situated in front of the St. Hubertus Inn, a set that makes the scenery perfect. From deep water and a dark green laden, the Black Lake is surrounded by pine trees, azaleas, hydrangeas and, at its margin, a walking trail. For the more adventurous or romantic, a pedal boat ride is also available.
Address: AJ Renner I Street Opening Hours: open 24h - Pedal boats: 8h30min to 7pm - Duration of the tour: 20 minutes. * Tour to do with family, on sunny days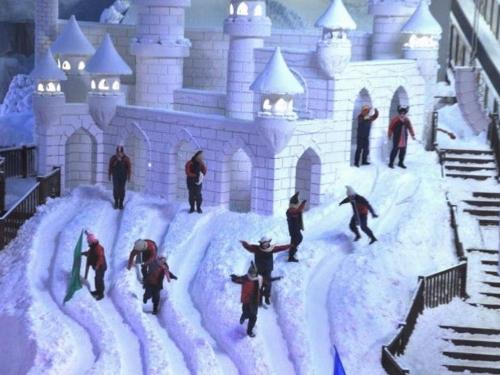 Snowland
First Indoor Snow Park of the Americas in Gramado.
In addition to being the first of the continent, the Snowland has a peculiarity in relation to the others, which are all geared towards the practice of sports in the snow. Upon entering the park, the visitor transports his imagination to a charming alpine village at the foot of a snowy mountain. An incredible place where people of all ages have the opportunity to experience the unique feeling of seeing snow for the first time.

In all, the park offers more than 30 activities for all ages including snow sports, fun in the snow, glacial with mechatronics, feeding, alpine village, shopping and more. Now, in any season of the year, visiting Lawn can live the magic of snow.

Phone: (54) 3286-5007 - Address: RS 235 - 9009 * Recommended family outing on sunny, rainy or snowy days.

Website: www.snowland.com.br

Buy your ticket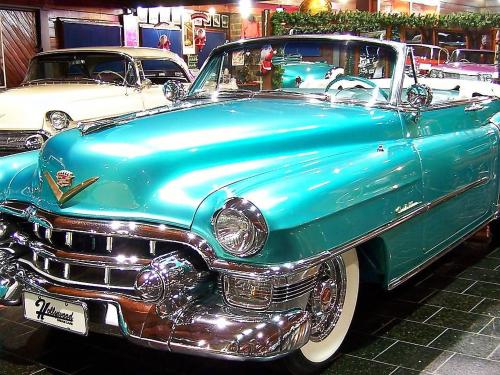 Hollywood Dream Cars

The Salão is home to the most beautiful exhibition of old cars in Brazil. It is impossible not to be enchanted by the precious things that are there. They are cars of the 20's, 30's, 40's, 50's and 60's that enchanted artists, presidents and personalities from all over the world. Those who visit it will travel in time, because the museum shows that in addition to a hobby, the cars there exposed are part of the culture and preservation of the memory of the history of the automobile
Hours of Operation: From 09h to 19h. Telephone: (54) 3286 4515. * Ride for the whole family, on sunny or rainy days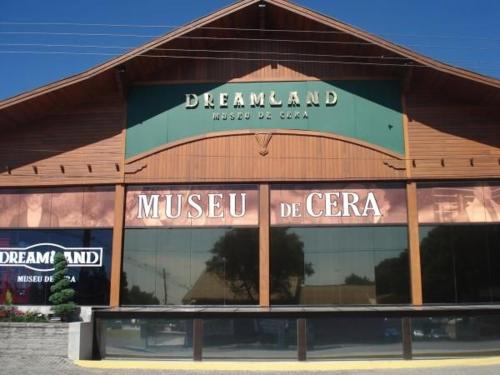 Wax Museum - Dreamland
The Wax Museum is the first project to present icons of cinema and pop culture throughout Latin America. Your visitors can come face-to-face with movie stars and world-class personalities scattered across 18 sets. At all times the museum receives new personalities. A scenario of dreams and fantasy, where anything is possible.
Hours: high season - every day from 08h to 19h - low season - every day from 08h to 18h - Adult: R $ 40,00 - Children from 4 to 12 years: R $ 30,00 - Best age 60+: R $ 20,00 (see). Telephone: (54) 3282-5100 - Parking: Free * Recommended family outing on sunny or rainy days.
Website: www.museudeceradreamland.com.br